In June 2019 WELS Lutheran Schools and Technology partnered to host the EdTechLead Summit. One of the key players in the success of the Summit was our mobile app. It held information, locations, and resources from the keynotes, special events, and 80+ sectionals at the event, as well as maps of the venue and details about our sponsors. We updated it throughout the Summit, so the schedule always offered easy access to the next upcoming events. And it allowed us to pull off a virtually paperless conference for the 450+ attendees and vendors.
We did all this with a FREE tool called Glide, which is powered behind-the-scenes by a Google Sheet, of all things. Despite the bargain price tag, the app we created looked professional, and worked on all platforms – iOS, Android, even PC, Chromebook, Mac, and Linux! Check out the EdTechLead app yourself from your smartphone or computer browser here or by scanning the QR Code on the right.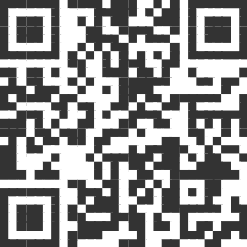 Glide App was a find that was too good to keep secret! I shared it during the Summit IGNITE event, and I'm sharing it here, for the Gospel Outreach with Media Conference, in hopes that others will use it to design mobile apps which support ministry efforts and the spreading of the good news.
Please watch this overview video for a behind the scenes look at the easy app creation process.
As I mentioned in the video, feel free to make a copy of the EdTechLead Glide App Google Sheet, and use it as a starting point for your own app design. Glide is a young product, so I've seen many changes in the few months I've used it. Be sure to tap into the many Glide learning resources for the latest app features and updates.
I'm happy to answer questions, and I'd love to hear about your app ideas. Also, please share links to your Glide App creations so we can all check them out.
---
Translate this page into your language
Return to original language with "show original" button at top left.