I was surprised to learn that some of the good friends I was worshipping with at church every Sunday had, years ago, served in the military. It was a pleasant surprise; I wish I had known that about them long ago. But they don't tend to talk about it.
Other good friends at church have relatives – even sons and daughters – who are serving on active military duty right now. I'd like to know about them too, so that I can join their prayers for the safety of their loved ones.
In the "great wars" – WWI and WWII – congregations published lists of members who were serving, along with news updates about them, especially if they had suffered harm. Without such a declared war, it becomes too easy for the rest of us to take for granted the military service of those who risk and sacrifice to protect the freedoms we enjoy.
That's why the Evangelical Lutheran Synod is establishing the DMR (Digital Military Recognition) service for its churches and schools.
DMR offers the following:
Forms by which synod members can furnish information about their family members who are or have been in military service.
A slide format by which this information can be displayed on flat screens in church narthexes and school hallways.
A general database into which these slides and related information can be stored.
A means by which the database can be searched and selected slides can be downloaded for display on suitable occasions.

The system was employed on a small scale by two Mankato, Minnesota, congregations, Peace Lutheran Church and Mount Olive Lutheran Church. Peace showed slides of active duty and living veterans on the Sunday closest to Veterans' Day 2018, and both congregations showed slides of deceased and ancestor veterans on the Sunday closest to Memorial Day 2019. The ELS has installed a "home" screen for the system at the Ottesen Museum at synod headquarters in Mankato.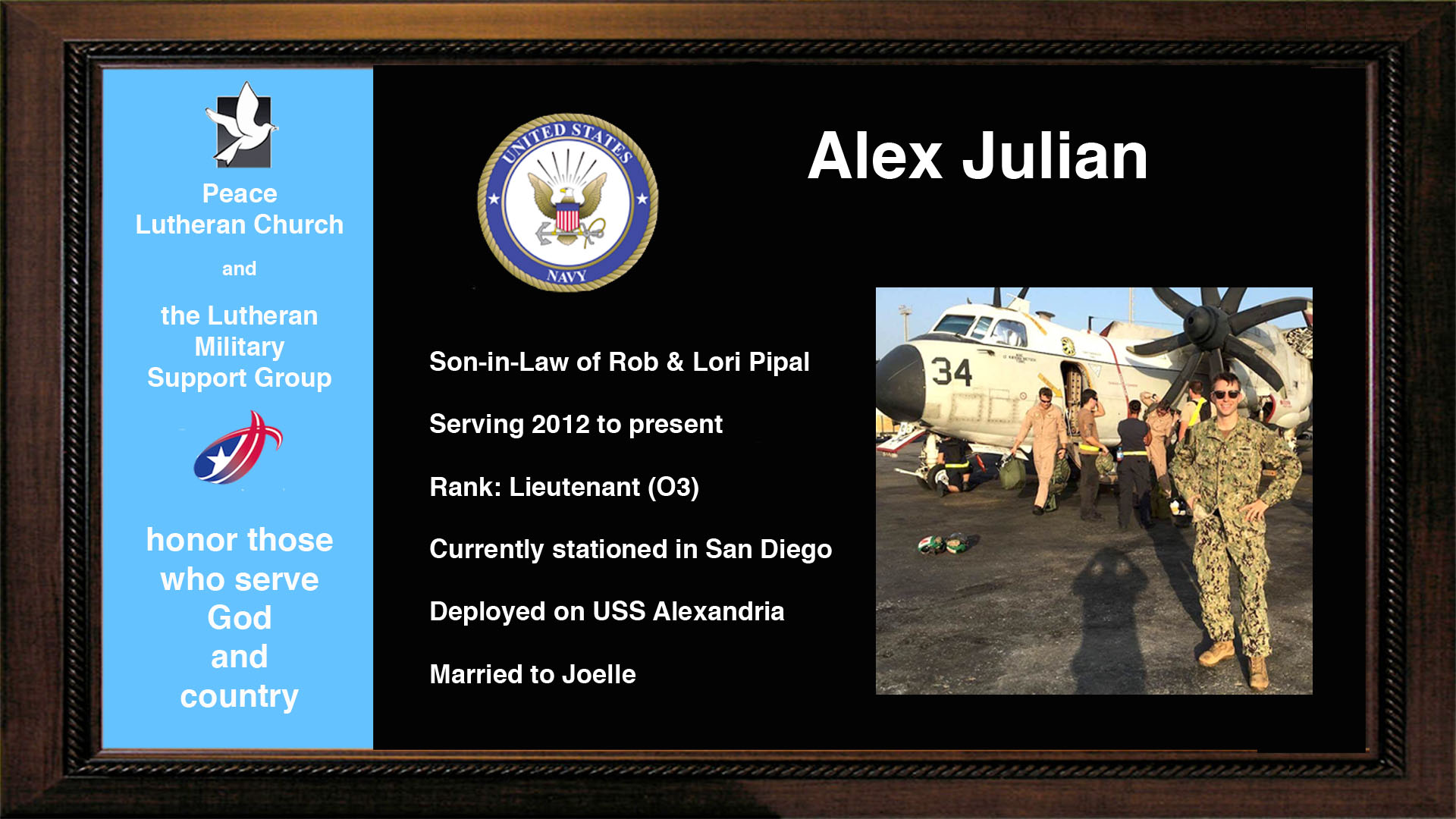 Sample active duty slide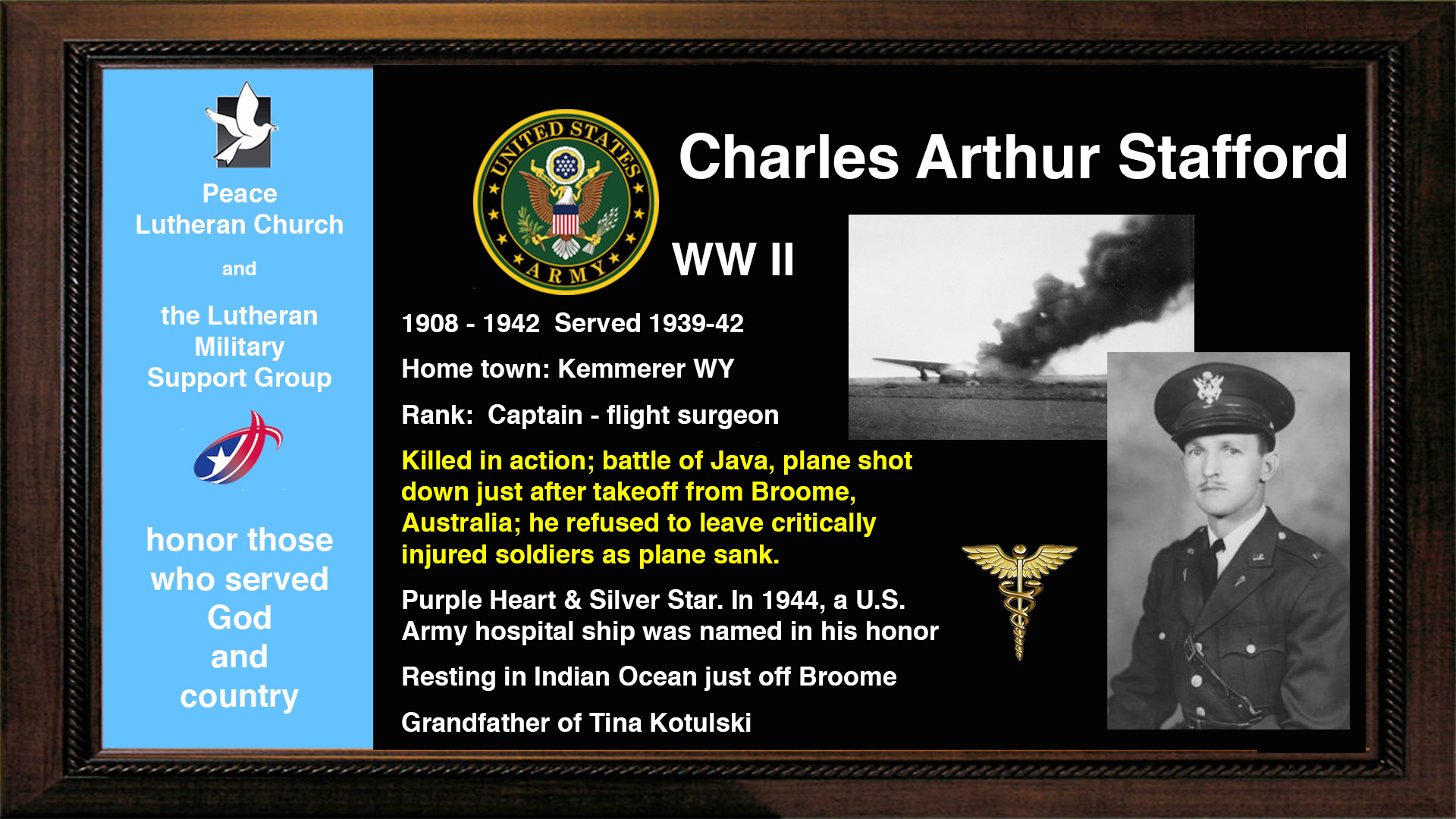 Sample deceased veteran slide
Invitations have been issued to all synod congregations to submit information to recognize their service members. Slides can be easily produced using the free Adobe Photoshop Elements software and then stored in a private searchable database on Flickr. Once the system is fully functional, churches and schools can request sets of slides, such as "all active duty service members from Iowa" or "ELS members who have served in the U. S. Navy," for display on suitable occasions. Display on flatscreens is made easy by inserting slides into a PowerPoint or Keynote show, and exported as a video to a flash drive, which is then inserted into the flatscreen port.
Since some costs are involved in processing slides and maintaining the database, at some point donations might be requested from those submitting information and others.
The result is a highly personal, highly individual recognition and appreciation of service "to God and country" by our fellow Christians.
For more information, or for templates for creating slides and forms for gathering service member information, contact Tom Kuster.
---
Translate this page into your language
Return to original language with "show original" button at top left.