The apostle Peter reminds us, Always be prepared to give an answer to everyone who asks you to give the reason for the hope that you have. But do this with gentleness and respect. (I Peter 3:15) Peter certainly points out that there may be many situations when we have the opportunity to share the Gospel. Perhaps it will be while watching your own child's little league baseball game, or sitting around the neighborhood campfire on a crisp autumn evening, or even while waiting in line at the local grocery store. Since this is a reality where all of us can certainly remember examples, it also reminds us of the importance to grow in the grace and knowledge of our Lord and Savior Jesus Christ. (II Peter 3:18a) We do this by gathering for worship, attending Bible study, leading family devotions, and reading the Bible in our own private moments. The Holy Spirit sharpens our faith through these opportunities to be better prepared to give an answer for the hope we have.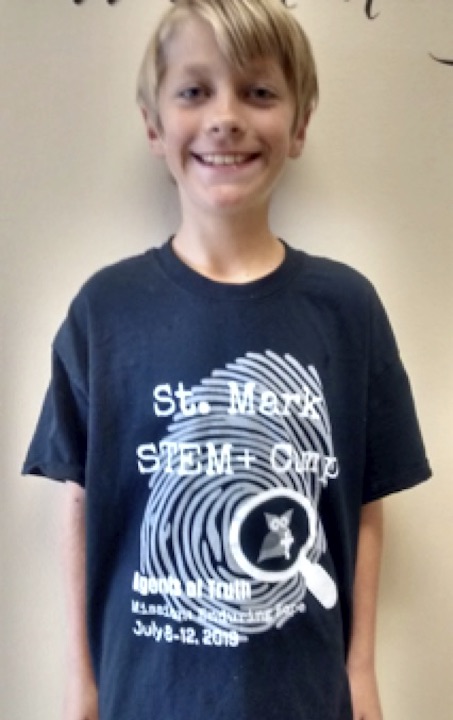 But how can we increase these opportunities to provide an answer to the world that so desperately needs to hear this message? One simple way is by using the medium of our own personal attire, T-shirts, for example, to share the Gospel message. I have had the privilege of serving as a principal in three WELS schools for the past 25 years. Among my responsibilities, I have coordinated or assisted with the following inreach and outreach activities: Vacation Bible School, STEM+ camps (Science, Technology, Engineering, Math, and the + for the cross, Jesus), soccer camps, and church family camping trips. As a principal and teacher each year, I also facilitate the activity when our faculty chooses a school theme based on a Bible passage. This theme permeates our many school functions like team building activities and weekly chapel devotions. For example, this year our theme is "Fix Your Eyes on Jesus" and is based on Hebrews 12:2. All of these differing situations present opportunities to give the children a keepsake to remember these unique events, and a T-shirt fits that role well.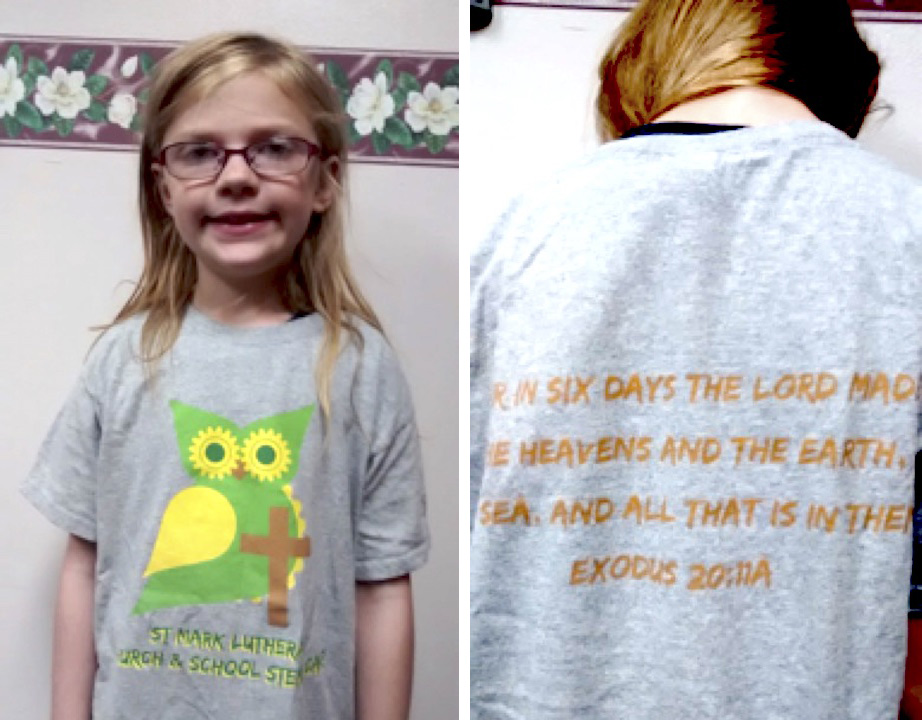 My family has often poked fun at me that my wardrobe at home is mostly Bible T-shirts from the numerous examples listed above. I will admit that when I dress casually, I likely am wearing such a shirt out in the community. While wearing such attire, most of the time I receive no response. But there are special moments that regularly bring a reaction. Most people who have a thought will share some comment that they appreciate my shirt. Usually, these conversations are only a few short sentences, and I leave the talk knowing that the conversation encouraged the other person in his or her relationship with Jesus. While these individuals may not be a member of our church, I believe that based on the person's outward response, that the person is a member of the invisible church. These are the most common responses I receive when living as a part of the community and fulfilling my vocation as a citizen and neighbor to those around me.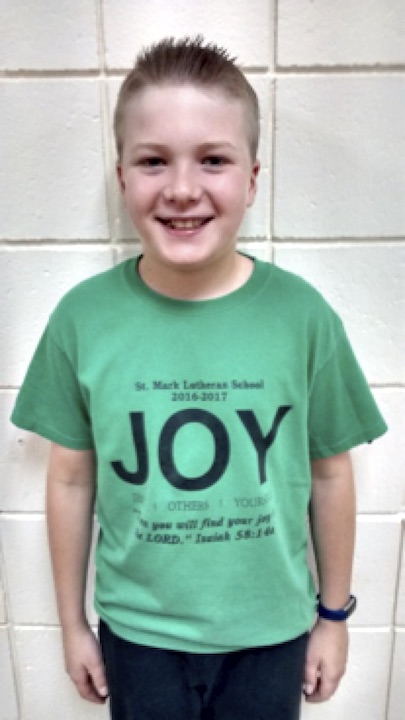 However, sometimes the conversations are longer. By the way, I have a strong passion for hiking. My favorite places include both Wisconsin and Minnesota state parks and our country's national parks. When taking hikes, I am a big believer in wearing something that identifies me. Two neat stories come to mind when my family took a vacation to Glacier National Park in Montana in the summer of 2018. While hiking to both St. Mary and Victoria Falls, I noticed a gentleman wearing a Milwaukee Brewers shirt so I asked him if he was from Wisconsin. He was and shared that he was from Morrison, Wisconsin. This led me to mention that our church body has a congregation in the area, and I soon found out that he and his family, who was with him, were members at Zion Lutheran. While visiting, he also noticed that I was wearing a Martin Luther College T-shirt, and he mentioned that he had a cousin who attended MLC. After conversing for a while, we soon noted that we knew many of the same people. Yes, the WELS is a small church body, and yes, you can randomly meet them on a hiking trail in Glacier National Park. What an example of two households encouraging one another in their faith!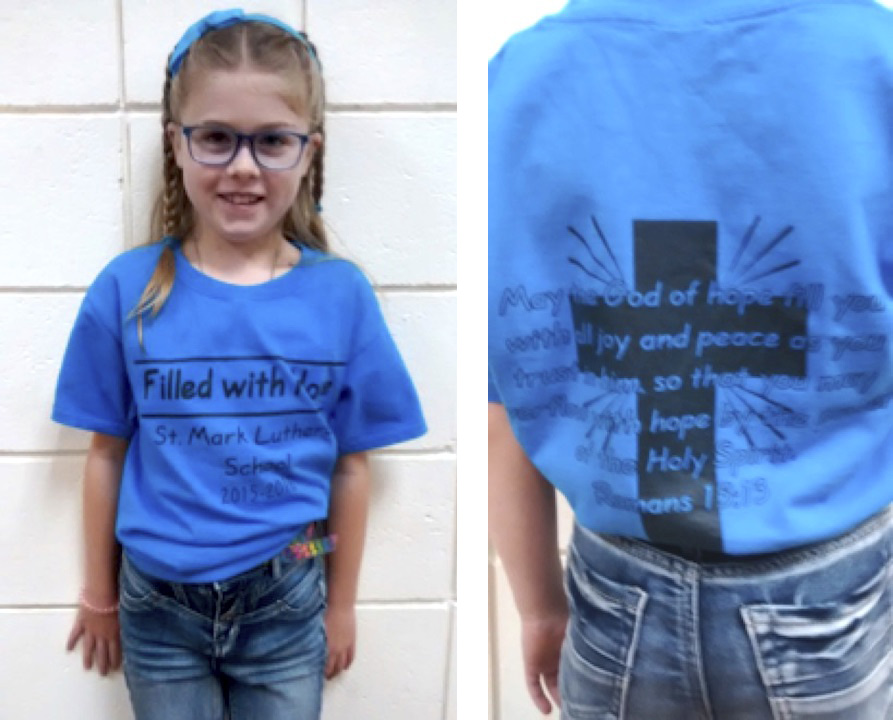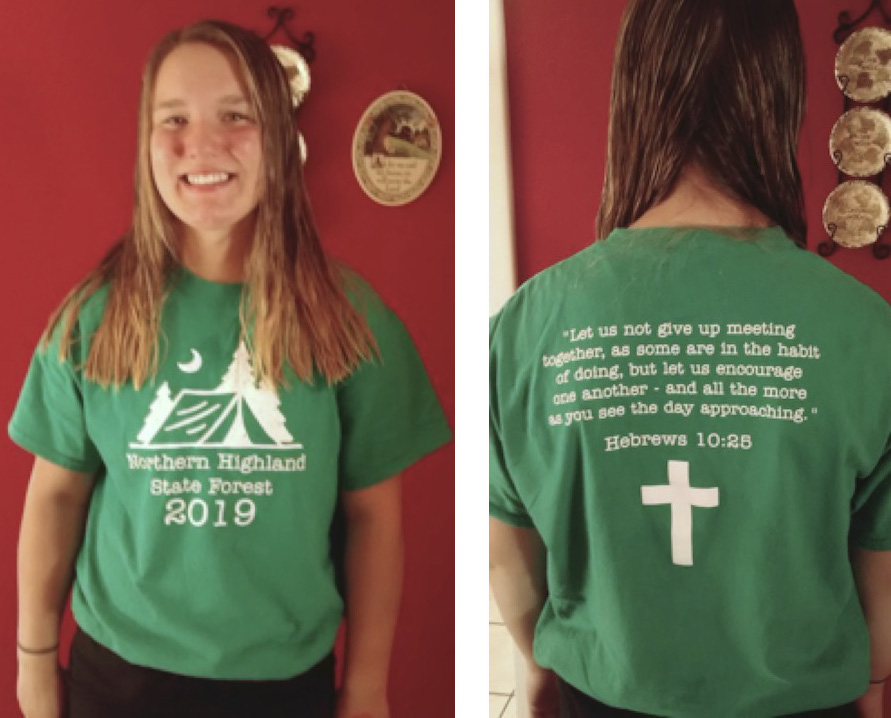 A second example from that same trip was a bit different. My family just finished hiking on the Highline Trail in Glacier, and we were returning to our minivan in the Logan Pass parking lot. While walking to our vehicle, I noticed a family of five, Dad, Mom, and three children likely ages 4-10, all wearing Minnesota Twins attire. I made a comment to them that I love the Twins, and soon found out they were from Yankton, South Dakota. They were grilling hot dogs on the back of their pickup and mentioned that we looked hungry and they had too many hot dogs for their family. We promptly grabbed some chips, fruit, and cookies from our van and had a picnic with some new friends. I later mentioned to my wife that there still are some solid families in America. While talking with them, I had the opportunity to share, as my T-shirt displayed, that I was the principal of a Lutheran Elementary School, a school that focuses on Jesus as the Savior of the whole world. While I don't know whether that conversation had any further impact, I trust God's promise in Isaiah 55: as the rain and the snow come down from heaven, and do not return to it without watering the earth and making it bud and flourish, so that it yields seed for the sower and bread for the eater, so is my word that goes out from my mouth: It will not return to me empty, but will accomplish what I desire and achieve the purpose for which I sent it. (Isaiah 55:10-11)
Using T-shirts as a medium for pointing people to Christ is truly an easy thing to do. It brings opportunities to give an answer. Perhaps, it will encourage people in their faith, or perhaps it opens the door for a chance to share Jesus with a soul that is so desperately needing the comfort of forgiveness. We plant seeds, and the Holy Spirit germinates them and makes them grow. Consequently, faith comes from hearing the message, and the message is heard through the word of Christ. (Romans 10:17)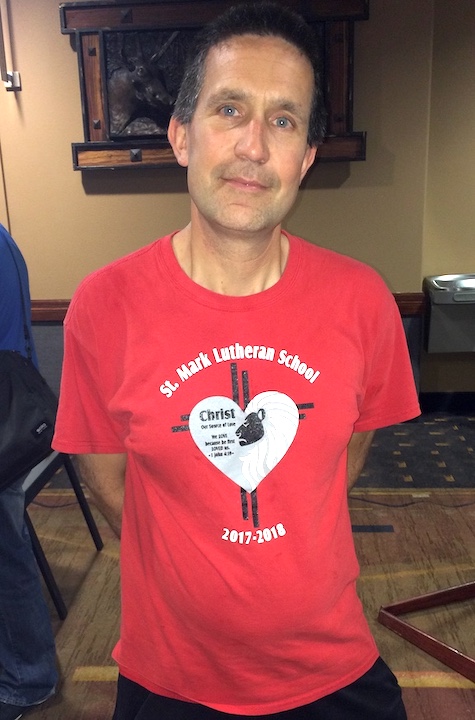 The author leading
by example
---
Translate this page into your language
Return to original language with "show original" button at top left.