Praying to Joyfully Love Your NEIGHBOR as YOUR SELF(IE):
Being quick and slow with WhatsApp — Malawi 2017-2019
The irony does not escape me: why and how will a WELS missionary wife living in sub-Saharan Africa write about Gospel Outreach with Media? So what is best to do as I live my life and use my God-given talents: put down that phone — or pick it up?! How best to "be quick to listen, slow to speak and slow to become angry" as James writes in his New Testament book of the Bible? It can be incredibly frustrating to be the connector between a highly plugged-in culture and one that is the opposite. Both cultures have strengths, weaknesses, obstacles and threats as they deal with life; the challenge is figuring it out and bringing individuals together around the Word of God. I could have added so many more photos to illustrate my points, but my skills and time ran a bit dry. I look forward to hearing your feedback, Gospel Outreach with Media conference participants. I hope you realize that coming to Malawi would help you understand the dynamic here even better. So that may happen some day…
Photo Exhibit A: How do we joyfully put Jesus and others before one's self in a new environment?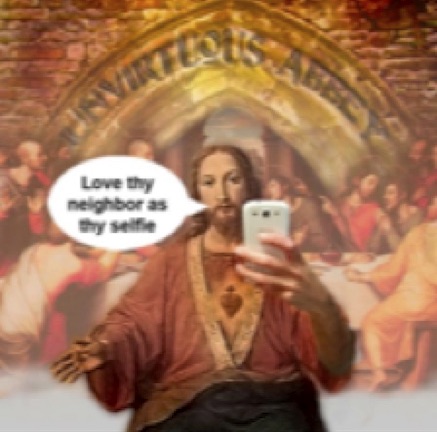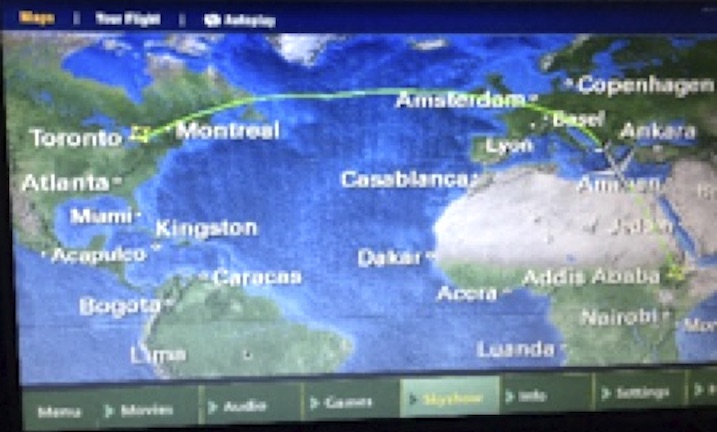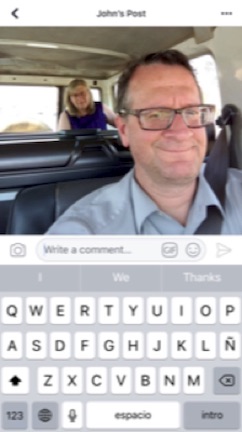 Are you so sure we are using technology for gospel outreach here? Having lived now over two years in the top two cities of Malawi, I have observed how the nitty-gritty life of dusty paths and hardened clay (sometimes paved) roads are for carrying water or transporting livestock. Along the roadside you can see open air markets selling goods and using fire to prepare "finger-licking good" food, along with resting and chatting. Most of this is done with no, or very limited access to electricity, computers or cellphones. This link elaborates how labor-saving electrical and fueled technology often are absent.
Photo Exhibit B: So do Malawians use technology like you and me as American Christians might? Or not?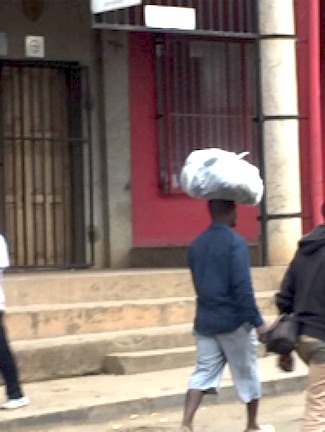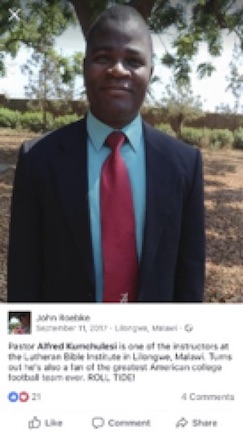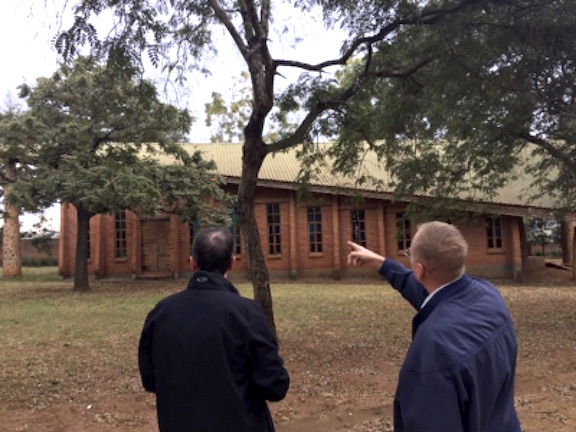 Also am I losing my use of technology here? I am a trained historian and educator no longer with archive, classroom, library or museum as workplace. My time here has meant less of a need to use a laptop for lesson planning or reports compared to my years of working in the USA. I truly struggle with how a person like me with limited spoken local language skills does any good to help a well-established Lutheran mission with dozens of trained Malawian workers and their families already in place? With perennially low salaries, recurring floods and droughts, and challenging transport options, they certainly face other higher priority issues every day, essentially "life-death situations." But this is where our common Christian faith needs to be relevant and cross over cultures with or without use of technology.
Photo Exhibit C: What is a universal reality? What does every culture recognize as a serious personal and society issue?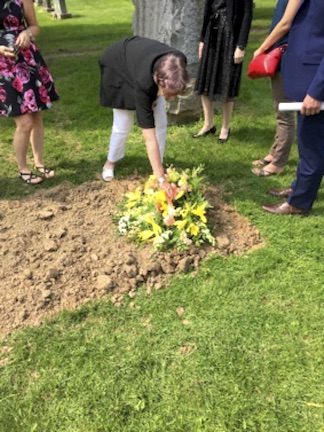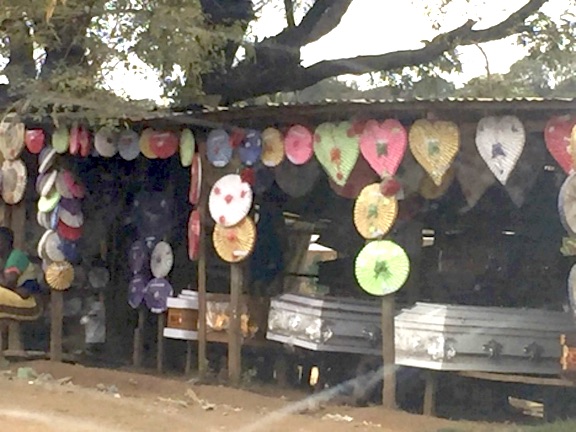 Wouldn't you rather chat with my "official missionary" husband who set up an on-line connection, One Africa, with a thousand followers, allowing North American believers a glimpse into what God is doing here in Africa? We can easily record the upside to this situation of limited-access electricity: despite this, we see and hear powerful a capella choirs — such as the Lutheran Bible Institute Student choir and the Epiphany small youth choir — who perform without the benefit of sheet music or accompaniment in performance or even in practice. This forum also brings the stories and images of Lutheran pastors, their families, and congregation members across Africa — and provides a peek into life's challenges and joys off the beaten track.
Photo Exhibit D: Who is the real expert? Who spends time sharing the message? Will only books do it?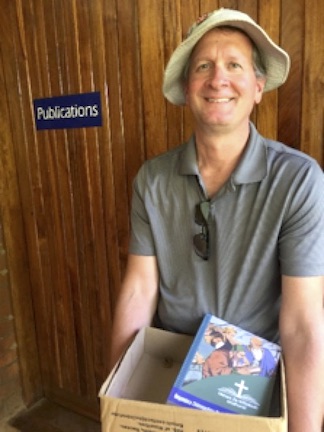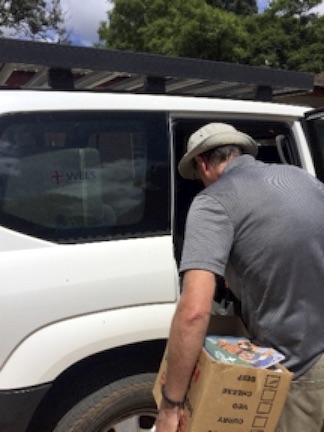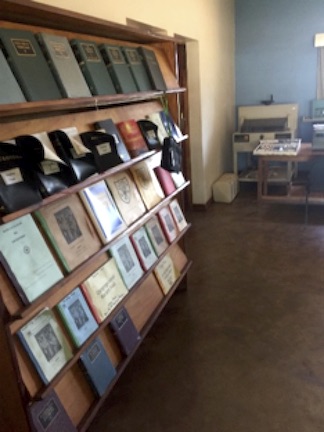 So maybe the Malawian Lutherans and their fellow citizens are not into "Gospel Outreach with Media" either? At first glance, it seems true that technology is hard to find in use. Lutheran Church of Central Africa congregations generally have no masterfully designed modern signage or websites to attract and inform members. Rarely worship is electrified. But, then again, their pastors strive to communicate via WhatsApp groups. What's up with WHATSAPP? This platform encourages information sharing while collecting and storing it. All the while it educates and amuses while nurturing personal or group relationships in comparatively inexpensive chats even here in Central Africa. Monthly WhatsApp bundles can be had for about two US dollars which can be a significant portion of their monthly income (see the 2019 CIA World Factbook and other sources).
Photo Exhibit E: So who is mastering this new way to communicate?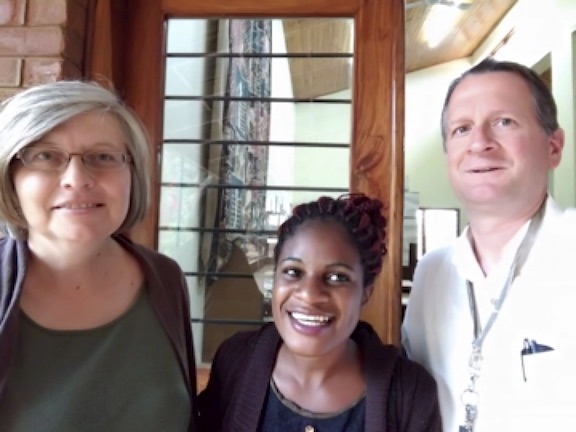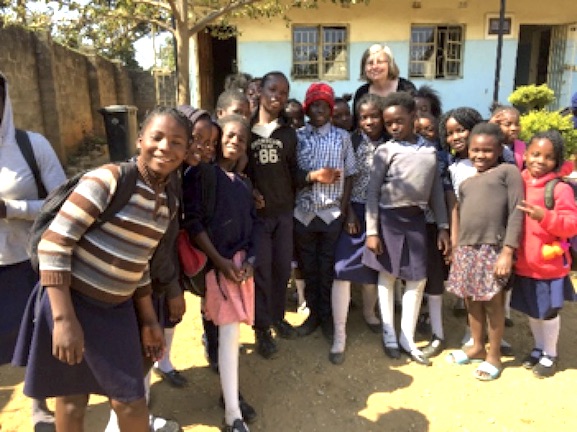 So, using this popular social media app, how well have I informally acted to communicate Christ in the three ways that we want to discuss as part of the Gospel Outreach with Media on-line 2019 conference? I thank the organizers and participants for encouraging me to reflect on and then share what I am doing and highlight what I am not doing but could be doing more of or in a better way to
1. show others that God rescued us through the work of His Son Jesus Christ,
2. take this message beyond our circles of Christian believers out to the unbelieving world,
3. use God's gifts of media and technology to carry the message to large audiences.
Photo Exhibit F: How do well do we with our partner Lutheran Church of Central Africa communicate Christ within the church walls and to our community?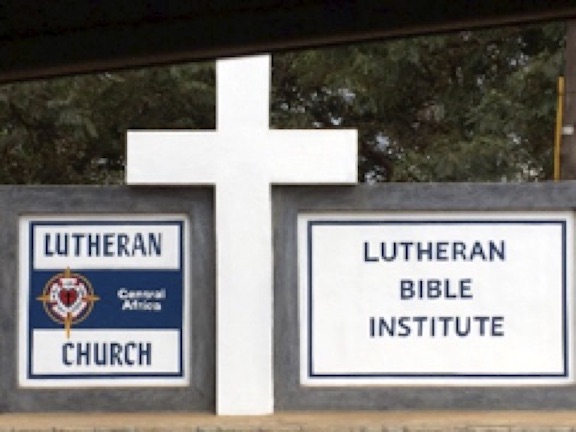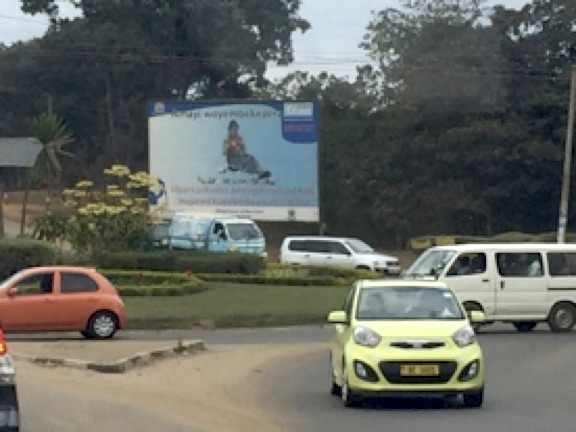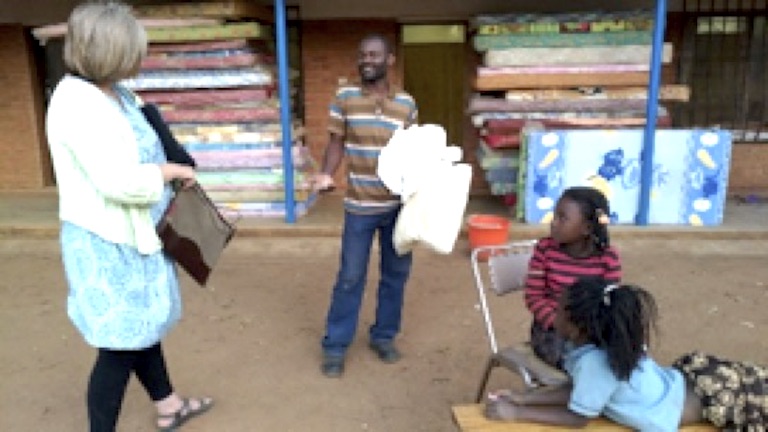 Please join me in a prayer that gives us a useful perspective on our use of the transitory tool of social media in service of God's eternal Word:
Dear Father in Heaven, thank you for loving us. Please forgive us for not loving others as much as we have loved ourselves. Sometimes the pull of "the world at our fingertips" through technology and media means we ignore the living souls whom You love that surround us. We also are guilty of lifting high our own glossy images, worldly activities, and self-centered attitudes rather than Your perfect Name. Help us show others their own self-absorption too, humbly accepting that "all have fallen short of the glory of God." We see decay and death all around us even as the digital life has promised falsely that online we may outlive our frail bodies. Thank you for sending Your Son to rescue the world and to care for us eternally. Reassured by His life, death, and resurrection, may we treat social media as a tool that we can continue to learn how to use more effectively to showcase You and your gifts like forgiveness in Christ and wisdom to live well. May we share Your promises to the people around us with our mouths, our bodies, our phones, our computers, whatever devices come our way as we continue live in this tech-filled life. In Jesus' name we pray.
So I too, like you, move forward in Christ living for now in this world of technology. I would not consider myself an early tech adopter. We served as missionaries in Bulgaria (1994-2003) just as Google took over the world. Living the American dream (2003-2017) also meant adapting to new technologies that seemed so essential to professionals, but sometimes nightmarish to young families — all the while promising better communication. So now in Malawi for over two years, I am learning the methods of WhatsApp informal conversations on Christian and community groups. Actually looking at the statistics surprised me — and spurred me on to ask more questions.
What's up in my personal WhatsApp Network Usage in Malawi since June 2017?
Here is my crack at reporting my own usage based on the numbers that WhatsApp provided me. The report provides all phone numbers of individuals and names of groups in alphabetical order. This provides context of the types of people I reach out to as well as their locations and purposes of communication.
MESSAGES — I sent 25,985 messages while receiving 79,713. I am "listening" to what my chosen on-line community is saying to me 3 times the amount I am "speaking." I find these community connections that I established in the last 820 days refreshing, a new perspective on life: it's hard to believe that I send/receive an average of 128.9 messages daily! In those messages I sent 56 MB while receiving 236 MB. I know I may scan, delete, read carefully, refer back to, and re-read them. Clearly I am influenced by, and also am influencing, others through this format.
CHAT MEDIA — I sent 708.6 MB-worth of photos or videos while receiving 2.33 GB. Help! I am not that into the stats. I need to compare apples to apples, MB to MB or GB to GB. But now I have to analyze MB to GB. So I know that MB means "MegaByte" while GB means "GigaByte" and MB is less than GB. Let's put it all in MB: 1 GB = 1000 MB. So my 2.33 GB turns into 2,330 MB. Ah, I sent 708.6 and received 2,333: I received 3 to every 1 I sent. I may start wondering if I should allow two different group chats to send the same photos to me twice since it does mean time deleting even as I reflect on what others are doing and sharing.
STATUS MEDIA — Now what does this EVEN mean? Google, help me! I sent 244 KB and received 89.7 MB whatever it was. How can I interpret this and what good is this information even for me to know and understand? Again I sent less: 244 KB versus 89,700 KB (converted from MB). Feel free to set me correct on why WhatApp Status matters. Meanwhile I am exploring how this can be a way for me to communicate Christ. James Davis on July 29, 2019, on wondershare.com shared hundreds of ways to communicate in words or images (memes?) to "express yourself." WhatsApp Status is "an expression, written specifically and in a precise way to reveal one's views, thoughts and emotions in a creative style. WhatsApp status displays how uniquely and ingeniously you can put your thoughts in words. Updating status on WhatsApp or changing it from time to time simply defines your way of living or way towards life." So, yes, this seems like an underutilized opportunity for me and one I have not been checking on with my WhatsApp community members either. I will do more on this.
WHATSAPP CALLS — I made 430 of them while receiving only 336. This is obviously not what WhatsApp users are about, one every other day. But still these 418.9 MB sent and 360.8 MB received equaled a total time of "1 day, 24 hours." Not two whole days, mind you… I will not worry about this part of WhatsApp much since I think my people here usually prefer the text message format locally. This is useful for international calling mainly to our kids who are the family that "gets" WhatsApp's beauty versus other means of communication.
TOTAL BYTES — This again reinforced that I am "speaking" 1.18 GB versus "listening" 3.01 GB: So in one area of my life I am "quick to listen, slow to speak" and I hope, as the NIV Bible verse from James 1:19 continues, "slow to become angry" in this particular social media format or that it all is a waste of time and my life. So, now I feel I am immersing myself in my WhatsApp numbers. My mind is racing to "Who? What? Where? When? Why?" while the above provided more details than I would generally care (outside this GOWM conference paper) to know about "How much? How many? How big? How long?" So yes, who do I spend time with and on what issues do I communicate on? Maybe the next section of statistics labelled "Storage Usage" will prove interesting since it ranks individuals or groups according to their name and number associated with data amount.
So with whom do I communicate?
A. Number 1: My children/husband in a family group. Yes, having two children in college coincided with our move to Africa. We have shared 3,256 texts, 0 contacts, 0 locations, 692 photos, 7 GIFs, 65 videos, 4 voice messages, 14 documents, and 0 stickers. Also I privately communicate with my husband and children which are also top slots.
Here we can share our hopes, fears, joys, and tears openly as common followers of Christ as well as parents.
B. Number 2, 3, 4, 5: The Broader Community residing in Malawi's Capital City: an expat walking group with their separate social group as well as an international women's group with their separate social group. So, a word of explanation: official groups send out regular "official business" communication about their meeting agendas and invitations to official events. But then the group usually wants to set up a secondary "unofficial" group with all the incidental stuff that people like to share like community fun events or safety issues. Among all these are 130 members of an official women's group (87 of which are in unofficial one) and 106 in the walking group (54 in the unofficial). I would assume much overlap of people in the various groups.
Here is where I get a lot of information without always giving much back. I try to encourage people in their role of good citizens of Malawi. I have started a few private person-to-person conversations with some in this group which is easy to do when you can see the list of who is is in the group. In these large "worldly-focused" whole groups, the format does not generally go beyond "Merry Christmas" thrown out there from me as a Christian to currently atheistic, agnostic, or other-faith believers. This is where we may share but not too much. The others share their holidays and wishes as well. My philosophy: Better to save that for a personal conversation or private WhatsApp encounter. I have an idea of what individual people's interests are: but as a whole it is "eat, drink, and be merry' generally in a good civic sense since many are representatives of governmental or non-governmental groups from around the world or within Malawi. May God forgive me for the times I have not sought individuals out. May Christ's forgiveness motivate me to try again day by day. Also I can pray for the issues that this group engages in — very important! Also sharing these concerns with fellow Lutherans to pray about and discuss is useful.
C. Numbers 6-10: Community Learning/Volunteering and Conversations despite Move to Another City. Now come two Malawian women on the list who live in the city where my husband and I lived from May 2018 to March 2019: one who I would communicate with about visiting an orphanage and the other who I met through the Lutheran Church in Central Africa worship services. I feel like I did encourage them in the faith they have in Christ. They also were concerned about keeping and getting jobs as well as sharing with me about their lives.
Also I want to include Tingathe Trainer Volunteer group participation here since this was my first active WhatsApp group led by a Malawian professional who had me volunteer with their community-based vocational training group from February to April 2019. It was great fun to have them share photos even as I had moved away physically from them. I really did not overtly share my faith, but people knew I was associated with the Lutheran Church since I had come with my husband to do that. But it is great that some of my former students I now have met again at their new jobs while out and about town.
I took a Project Management short course while living in the second city: again very interesting to be immersed with Malawians age 20 or so. I think they would remember me as the older, white woman who brought cakes for treating as her kids in the US celebrated their birthdays.
I will also include here a student whom I tutored for taking the International English Language Test for work. We met weekly, but I often conducted informal lessons on WhatsApp, sending her links for further reading or examples as well as practice for the tests for her to do timing herself. We discussed Jesus on her prompting as she identifies with the Seventh Day Adventist beliefs to some degree and wanted to know what I believed.
D. Numbers 11, 12 and 13: Lutheran Groups with Varied Sizes, Purposes, Locations, Languages
Three special groups I need to mention:
WELS Mission Ladies which includes 28 missionary wives around the world
WELS in Malawi is our small cohort of Lilongwe-based WELS families including the Medical Mission worker family
Lutheran Church Central Africa capital city local congregation women's group

These groups are very different for me: in the first one I witness conversations from people I still have never been with in the same room since these missionary wives are scattered around the world. But in March 2020 Barcelona, Spain we hope to change that with a world-wide conference.

The second one is with men and women who are colleagues with the Lutheran Mission (Malawi). We gather to worship and study the Bible together with or without Malawian Lutherans.

The third group has a Malawian administrator. Sometimes in Chichewa, sometimes in English, I try to pursue in-person or chat conversations, but look forward to more in-depth conversations as we get to know each other better. I have been asked to assist with leading a Psalm study which I conducted bi-lingually in English and Chichewa.

E. Numbers 14 to 139: Everyone Else in Individual or Group Chats

Honestly then there are other individuals with whom I have had conversations, but now do not recognize their names for classifying how I know them: Lilongwe or Blantyre, Malawi and Lutheran Church or Community contacts. Maybe I had a contact only on a single issue like viewing properties as well as selling buying/donating stuff when I did that as our mission was selling a couple of houses and household items: Constance, Danielle Payne, Liza-Betha, Asha, Rachel, as well as nine others with only a 265 Malawi or other unrecognized country phone number. God knows them and if I wanted I could still reach out to them via WhatsApp wince they are recorded as contacts.

So the rest could be categorized:

Individuals known from Lilongwe Lutheran Churches: 19 — Lilongwe community: 42
Individuals known from Blantyre Lutheran Churches: 10 — Blantyre community: 39

Family Special projects: 2 — Individuals known from Lutheran Churches in Countries outside Malawi: 11
F. Numerous On-going Current and Past Specialized or Short—term Projects: Names of WhatsApp Groups
Joining in Community Endeavors: Project Management certificate course members, Lilongwe Toastmasters—Guests, Community Christmas Choir, Community Literacy Outreach leader, IWAM Food Fest— HELP?, All Creatures, Turkish Cuisine, House of Adrina area 11, IWAM Interest, Tofu?, Logistics networking, Recipients: 114, Fundraising Professionals, Holly Christmas Choir, Groupie
Groups I Am Energizing: No Name Walking Group WhatsApp for a weekly neighborhood walk, Knitting and Crafts — Lilongwe, Sing and Make Music, Succulents: Growing in Love, Women's Bible Study, Every Little Bit Helps (Blantyre group for flood relief material collection), Connections for Relief Donations, Volunteering IWAM, Song development group "Nyimbo-Atate Athu," Jane-Dried Mangos, A to Z Connect, LBI Leader Families
Groups Coordinating One-Day/Weekend Visits or Travel: Iva and friends!, Extra Days in Barcelona, Evanses in BT Oct 19-21, Woodlands Gathering, This Saturday La Caverna, May19 — US Embassy, Next Tuesday Plan-Eat Coffee Hill Sale info, Map pick-up around 12 pm,
Linga Wine flashback,
Winter Series MTB
Groups Serving My Desire to be an Educator here in Malawi: HelpStars Tutoring, Beatrice IELTS Prep, Connecting on childcare, Assist with English class, Chichewa cha Nancy, Naoko Lessons, Explore More, Tingathe Mtandile, MSOE Honors, Tionge English, Missing Umbrella?!, Connect to start tutoring, Ayumi HelpStars Talking Business — tutoring, Connecting you, Tomorrow plan!?, Job leads on St. Andrew's, Potential tutoring, New connection, Jam!, Connect!, Mangoes in Malawi, Hi from Nancy, Connection for Job Tingathe Money Making, Learning Chichewa, Learning español
Groups Facilitating Official Tasks as Missionary Wife: Nancy's coming to LL, Lamb of God song for us, Husband Now on WhatsApp, Visit area 3 rental, Clearing Kabula Hill Home, Items needing a new home, Area 9 Rat Patrol, Apartment Area 3, Maggie Real Estate2, Safe Travels, Area 9 house visit
In summary, finishing up this project for Gospel Outreach with Media has shown me that WhatsApp has been a sort of an office for me as I wandered in and out of short-term church and community projects over the last two years. I also could analyze my Facebook, Facebook Messenger, Instagram use for myself. Thanks for the opportunity to share my WhatsApp experiences — it has given me a chance to remember past endeavors and contacts. I will continue to ponder how best to serve where I am.
May God's love in Christ continue to guide our communications in all that we do, in-person live or on-line with social media like WhatsApp. In Jesus' name. Amen.
---
Translate this page into your language
Return to original language with "show original" button at top left.